Thu 24 Jul 2014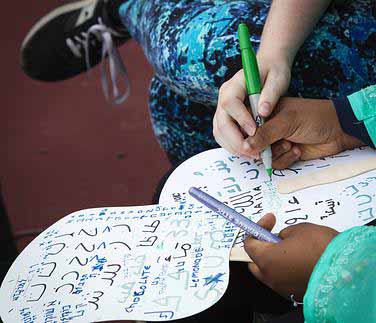 by Yakir Englander, ISLAMiCommentary, JULY 18, 2014
Serious illness calls for first aid, then sometimes surgery, followed by healing the source of the disease. If you ask which is most important, I'd say you can't have one without the other. Without first aid, the patient will never reach the doctor. First aid without deeper treatment and true healing can cause a slow, more painful death and/or disability.
Unfortunately, this analogy applies to the recurring violence between Israel and Palestine. As first aid, we must quickly stop the violence. Then the leaders will need to sit and talk and agree on a political solution. But an immediate ceasefire and political negotiations, like first aid and surgery, are no guarantees of a long term healing of the underlying diseases of hatred and fear, of injustice and deep discrimination.
The Facebook posts of my friends this week — both pro-Israeli pro-Palestinian — do reflect a focus on stopping the violence; that is good. But at the same time they are screaming that the other side is entirely to blame. This discourse does not heal the disease. When a cease-fire comes, I'm afraid that most of my American and Israeli Facebook friends will simply continue on with their ordinary lives as if the current conflict had never happened.
Elie Wiesel once wrote that the Holocaust "robbed man of all his masks." If we want change, we cannot go back to wearing the masks. Instead, we must internalize the stark reality of the death of the image of God, and then create a new system that allows, once again, for true human relationships.
A cease-fire between Israel and Hamas can slow down the death of more bodies. But it will not stop the death of the soul and of the image of God. I understand why many of my family and friends will put their masks back on and continue their daily lives, leaving memories of the bombings and sirens behind. We have many other issues in our lives. But some (mostly Palestinians and people living in the south of Israel) will not be able to so easily move on.
To my friends: when you publish another article about why the "other" side is totally evil and wrong, I ask you: Does your soul feel healed? (more…)